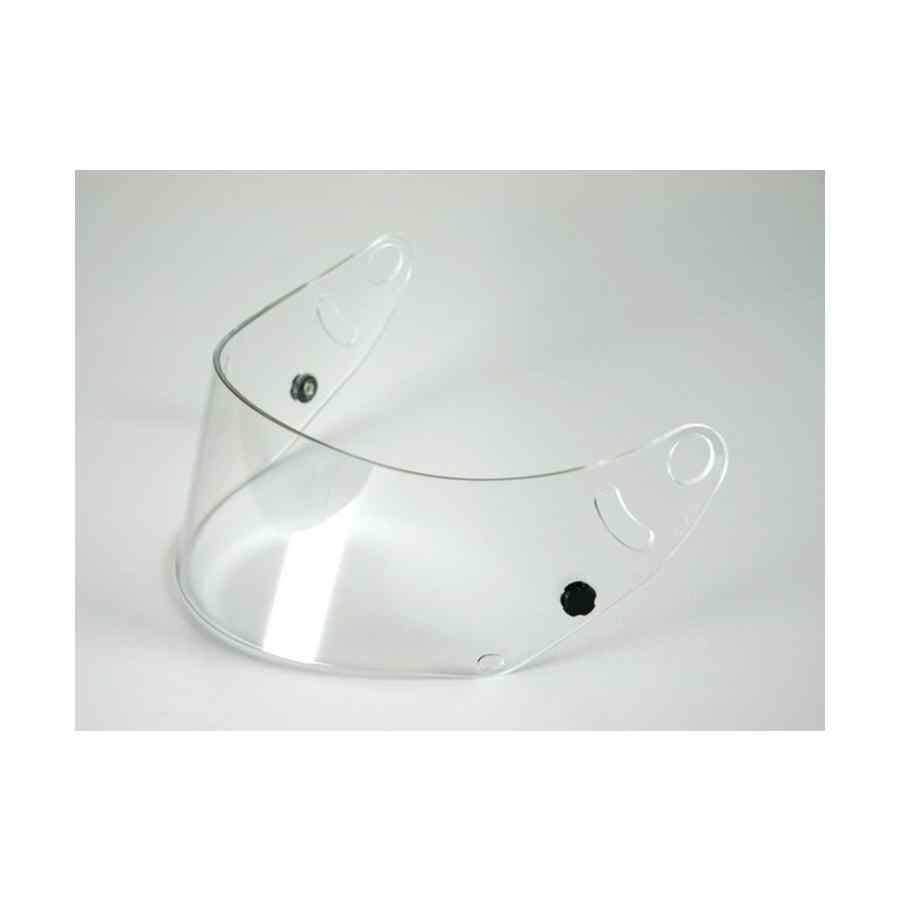 Arai Anti-Fog Visor for GP-6 / SK-6 Helmets
These genuine Arai anti-fog face visors are designed to fit Arai GP-6 Series auto racing helmets (GP-6PED, GP-6RC, and GP-6S), as well as the GP-6K and SK-6 karting helmets. A special treatment on the inside of the shield minimizes fogging in damp or cold weather. Each shield includes adjustable tear-off posts. 
Does not fit CK-6 junior karting helmet or GP-5 series
Why Arai?
5 TIMES INSPECTED Yes. Not once, but a total of five times. Every Arai helmet is inspected by different quality inspectors. In addition, from ribbing in the shell to the area of ​​paint, from shell inspection to final inspection, whenever a craftsman works on a helmet, he inspects it in detail to ensure the customer gets a perfect finished product. In every Arai you will find the signature of the man who made it.
WHY THE ARAI RACERS HELMETS ALL THE SAME AS THEY ON THE MARKET The Arai helmet that you can buy from your local dealer is the very same helmet as the racers in F1, Indycar, Nascar, MotoGP, WSBK, BSB, etc. No special, this is a racer-only models with some resemblance to those you is the color scheme. It is no coincidence that more than half of all Formula 1 drivers prefer to wear Arai. This fact should tell you a lot about Arai and her standards. In the words of Mr. Mitch Arai, the president and the founder's son: "How can you say one person's head is worth more than another?"


---
Share this Product
---
More from this collection